As a traditional musician, you are expected to teach your music and share your experiences; something Johanna is very fond of doing. Teaching has always been a natural part of her musicianship and Johanna is an appreciated and sought after instructor. She studied music pedagogy and methodology at the Royal Music College (KMH) from 2003 through 2005.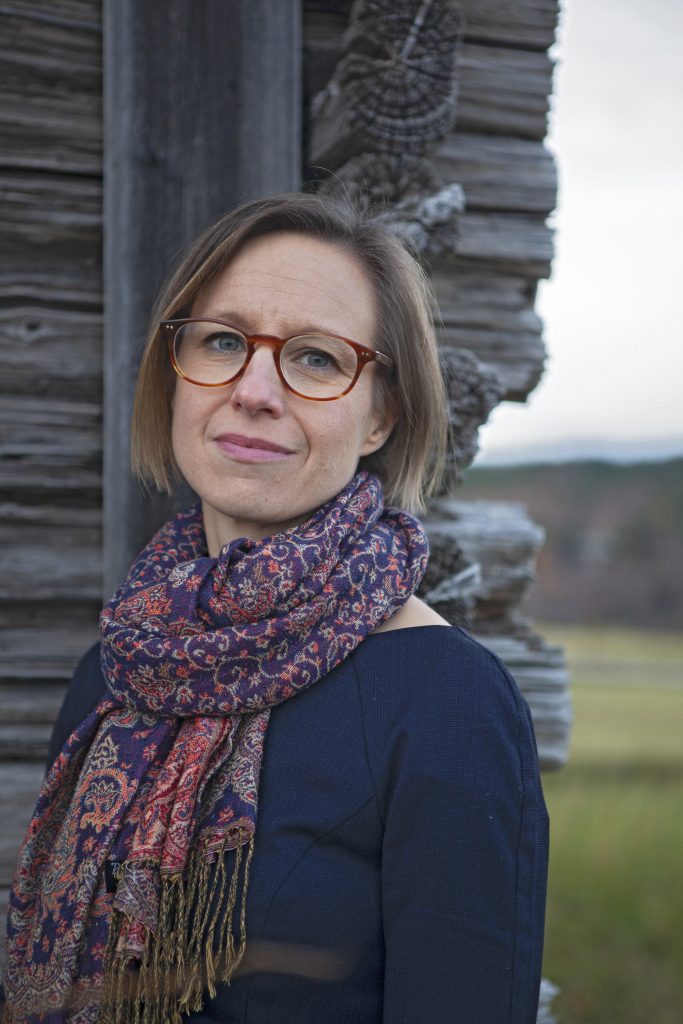 Johanna gives workshops, courses and seminars in Swedish vocal traditions, including traditional folk songs and the herding call technique kulning. She is frequently hired as guest teacher at various folk music schools around Sweden and as leader for the Hälsingland based youth workshop Hälsinge Låtverkstad she has long experience working with young adults. She also has experience working with choirs and actors. Common for all Johanna's classes is that she teaches by ear and a foundation in body awareness vocal relaxation techniques. Topics include:
Kulning: Herding calls and tunes – powerful calls and beautiful melodies
Kulning is a word in a local Swedish dialect that means "luring call" and was used by girls watching the cow herds at summer pasture. This ancient vocal technique was used to communicate with animals and people over long distances long before cell phones were invented. A powerful call that can be heard over several kilometers!
In this class you will work to find a relaxed approach to using your voice with simple exercises that does not require any previous singing experience. You will learn a few traditional calls and songs, work with improvisation and body awareness. This class can be tailored to choirs, groups or be open for individual applicants.
Comment from a course participant:
Thank you for a fun and wonderful course! I gained a lot of self esteem participating, when I realized I can really do these calls! This was very different from singing, which usually makes me nervous.
LISTEN HERE – Johanna doing traditional herding calls! 
Recording from the book "Kulning – the music and the technique", with companion CD. Udda Toner 2003.
Folk songs
If you enjoy singing and would like to expand your repertoire or if you are new to traditional music and are looking for new ways to express yourself musically, this class is for you. The class is suitable both for experienced traditional vocalists and those looking for something new. You will learn sweet lullabies, ornamented hymns, groovy polskas, medieval ballads, and songs popularized through printed leaflets in the late 1800s (skillingtryck). These songs rarely have a known composer, but have been shared orally through generations and shaped and changed by the performer. Apart from repertoire, we will work with musical phrasing, traditional ornaments, harmony singing and a traditional singing style.
Comment from a participant:
It has been interesting and educational but above all fun with Johanna as teacher! I have gained new tools in using my voice. Once Johanna told me "It doesn't have to be pretty". This inspired me to try sounding "ugly"! Johanna has a vast knowledge in what she teaches and I have learned warm-up exercises to facilitate breathing as well as expanded my repertoire and gained a deeper knowledge in how to create harmony parts for the songs.
LISTEN HERE – Johanna sings!

Se fåglarna på dessa gröna kvistar
Recording from the CD "
Kärleksbrev och ryska satelliter"
.
For more information, or if you are interested in arranging a class in any of the above topics, please contact Johanna.