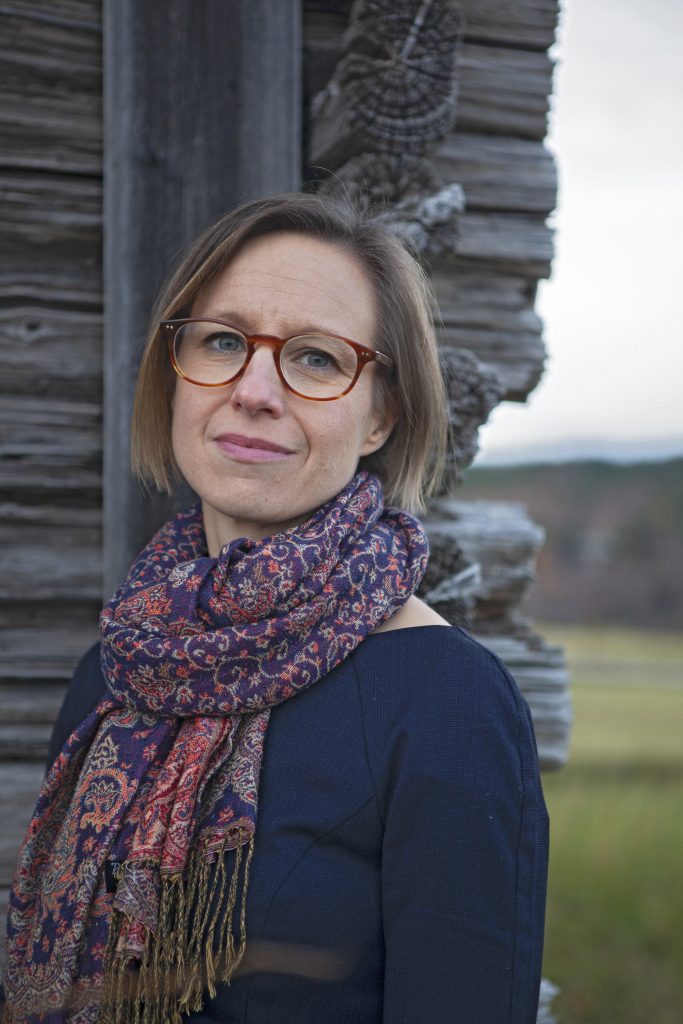 Johanna Bölja was born in 1978 and grew up in Järvsö, Hälsingland. Folk music and dance were her main interests and at an early age she started dancing and playing the fiddle with the local fiddle and dance groups and sing in a choir.
In 1990, she encountered a group of touring traditional musicians, Folkmusiktältet, and their concert had a deep impact on Johanna. A workshop in traditional singing with Lena Willemark and Maria Röjås paved the way for a future as a traditional musician with her voice as the main instrument.
When Johanna as a young teenager met her future husband and musician on nyckelharpa (keyed fiddle), she joined his folk band Hulling as the lead singer. The group released two albums and toured both in Sweden and abroad during the 1990s.
The deep interest in traditional music and song led Johanna to studies at the Music Conservatory in Falun, Dalarna, and then to the Royal College of Music (KMH) in Stockholm. There she majored in vocal performance as well as pedagogy at the department for traditional Swedish music. During her years at KMH, a number of inspiring collaborations developed, including the group Ditt Ditt Darium. Johanna has also been nominated at the Swedish Grammy Awards with the album Kärleksbrev och ryska satelliter, been a member of Ranarim, one of Sweden's most famous folk bands, and released an album with her own trio Kapten Bölja.
Johanna has worked and performed with the regional theater group, Folkteatern i Gävle, on a number of occasions at the 'wooden theater' in Järvsö; Hälsinglands Träteater. She performed as singer, musician and dancer in a play directed by Peter Oskarsson, telling the story of Swedish fiddler From-Olle (Ingen som jag – Ett drömspel om spelmannen From-Olle), from 1995 through 1997. In 2006, she was staffed as musician for the staging of Shakespeare's Twelfth Night, directed by Graham Christopher.
Johanna has performed works by contemporary Swedish composer Karin Rehnqvist in Sweden and abroad as well as traditional herding calls ('kulning') at several ceremonial events such as the inauguration ceremony at the Swedish parliament and the Nobel concert honoring Polar Music Prize winner Yo-Yo Ma at the Stockholm Concert Hall.
In 2005, Johanna was nominated at the Swedish Grammy Awards for best folk music album with Kärleksbrev och ryska satelliter, where she collaborated with Hälsingland singers Hallberg, Härdelin and Ståbi.
Johanna has received several prestigious grants and stipends for her work, including the Royal Music Academy (2005), the regional council in Gävleborg (2012). In 2014 and 2018 she got a working grant from the Swedish Arts Grants Comimttee.